Maintain innovation and stay proactive for the benefit of society.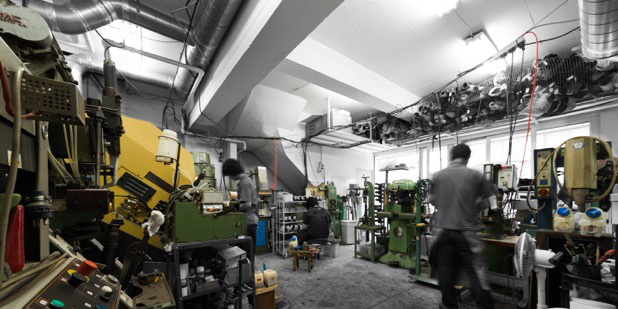 With an ever-growing appetite for innovation, our aim is to advance our manufacturing process in order to continue improving everyday living. We take pride in the fact that our artisans love shoes and love making them. We are always investigating new techniques, materials and methods of both the past and the future. We want to share our creation both domestically here in Japan and internationally.
I started my journey in the internationally recognized shoemaking city, Asakusa, Tokyo. Since I launched VERB at the age of 25, I have been making shoes here. Through working with artisans from many different backgrounds, I learned a lot about not only shoemaking, but also life. My dream is that our company can support and be a positive force for society for more than 100 years. No matter what life throws at us, we strive to keep a smile on our faces and bring joy to the people around us.
TAKUMI INOMATA launched a shoes brand U.DOT in June 2012. In 2013 Spring and Summer season, his collection was exhibited in a showroom in Milan. Currently his shoes are sold not only in Japan but also in the U.S., China and Europe. Also, many of design works are offered to him from domestic fashion brands and also brands all over the world.